Additional Products from Top Deck
Venture Flooring
Deckorators Venture decking features a natural woodgrain in two classic, yet modern colors.




Product Details:
Available Sizes: 15/16″ x 5-1/2″ x 12′, 16′ or 20′ grooved-edge profiles and 11-1/4″ fascia for 12′ length
Scratch-resistant polyethylene cap with a strong, dense composite core
Capped on three sides through the groove
Easy to clean with soap and water, and resistant to rot, mold and scratches
Spans 16″ on-center
Backed by a 25-year limited warranty: 25-year Structural, 25-year Stain & Fade and 25-year Limited Removal & Replacement warranty
Siding & Guttering
From energy-efficient vinyl siding and innovative composite cladding solutions to the decorative accents that create a custom style, we believe the ideal home is a welcoming space… uniquely revealed in the spirit of you.
Products Available:
Composite Cladding
Insulated Vinyl Siding
Vinyl Siding
Specialty Siding
Steel Siding
Soffit
Gutters and Downspouts
Trim and Decorative Accents
Fortress® Deck Framing
Why build a 25-year deck on a wood frame that rots? Fortress® Evolution steel deck framing and stair system is the next evolution in decking. If you know how to frame with wood, you can frame with steel, even on curves. The interlocking joist and ledger system lets you build sturdy, safe decks with less effort. The powder coated finish provides increased corrosion-resistance and a more finished look. Discover a smarter steel framing system designed by deck builders, for deck builders.
The total solution in steel deck framing
Easy to install
Greater spans
Works with any decking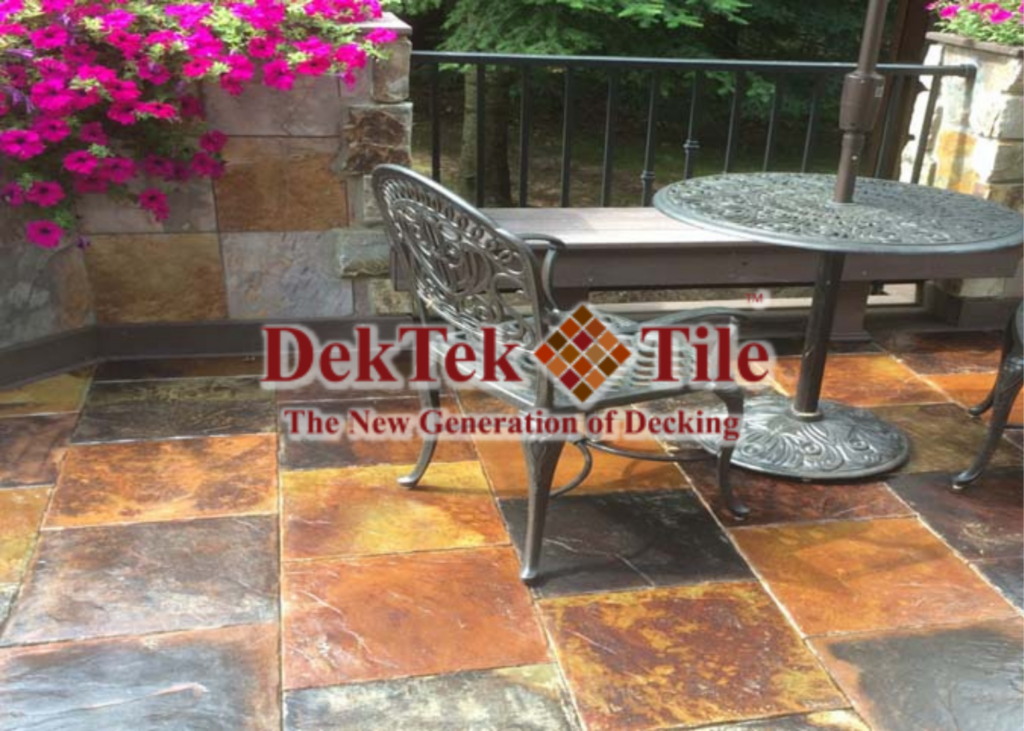 DekTek Tile
DekTek Tile is changing the way outdoor living is done, bringing a warm indoor elegance to your outdoor living spaces. The beautiful hand-crafted precast concrete deck tiles are designed for elevated decks and roof decks, but adds a taste of class and elegance to all your outdoor living applications. DekTek's tile decks are transforming the outdoor living industry, leaving customers with gorgeous tile decks to prove it!
DekTek Tile is a vibrant upscale alternative to standard decking materials. With its striking appearance & unique innovative design, there is no other decking material on the market that looks as stunning as a DekTek Tile deck. The elegance of the concrete tile creates a luxurious ambiance that transforms your outdoor living space.
Ultra-Low Maintenance
Non-Combustible
No Substrates or Heavy Duty Framing
No Fading
More Durable & Weather Resistant
Made in the USA
Fortress® Pergola
Built from the same materials as the Fortress® steel deck framing, the visionary steel pergolas add style, character and peace of mind to any space. Beauty and durability? You're covered. Be amazed by innovative steel pergolas from Fortress Building Products. Extend your outdoor living space while adding architectural interest. These highly customizable, attention-getting steel structures are the perfect way to add charm and comfort to a backyard gathering point. Create higher ambience and lower maintenance with the strength of steel that's backed by our 25-year limited warranty.
The total solution in steel deck framing
Built to last
Smart & sustainable
Out of the box